BITA Dublin Summer Lunch 10 May 2019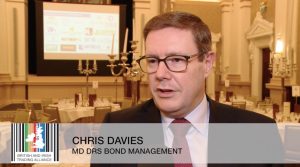 DRS is committed to raising awareness of Surety Bonds as a superior alternative to Bank Guarantees for the bonding requirements of the Irish Construction and Property Development sectors. Our relationship with the British Irish Trading Alliance (BITA) is very important for DRS in this respect.
BITA is a non-profit making organisation undertaking inspirational work in bringing its members together to build relationships and generate business through exciting networking, educational and social events, held in both countries.
DRS was proud to attend BITA's Summer Lunch, held at the Westin Hotel in Dublin on the 10th May. With BITA's motto of 'People who know people that help people', this packed event provided yet another first-class opportunity for members to meet and create business opportunity.
Take a look at our video to find out more and see a great interview with DRS MD Chris Davies explaining how effective the work of BITA is for business across Ireland and the UK.
Press Archive
Click below to explore press release archive
2020
2019
2018
2017
2016