8 December 2017 - DRS attends BITA Christmas Lunch at the Westin Hotel, Dublin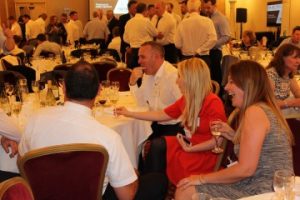 DRS is delighted to be sponsoring a table and attending today's lunch with our corporate partners, the British Irish Trading Alliance ("BITA") at the Westin Hotel in Dublin.
We would like to thank Paul Whitnell, Mark Abraham, Laura Watkins and everyone involved with BITA for welcoming DRS into the BITA family in 2017.
We look forward not only to celebrating our partnership over lunch today but also to raising a glass to all the business we will do together in 2018.
BITA's strap line of "people who know people that help people" has resonated with DRS from our first discussions and it is great to work with such a progressive organisation on both sides of the Irish Sea to our mutual benefit.
Press Archive
Click below to explore press release archive
2019
2018
2017
2016