6 December 2017 - DRS attends Nth Degree Club lunch at The Devonshire Club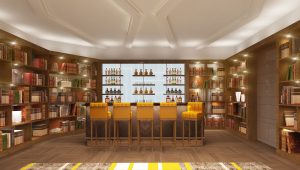 DRS will be attending today's lunch, hosted by our corporate partners, the Nth Degree Club, at the Devonshire Club in the City of London.
We look forward to seeing some familiar faces and making new connections in fabulous surroundings.
The Nth Degree Club hosts over 20 of these events a year. Here's a little more about them.
The Nth Degree is an exclusive Private Dining Club based in London, Dubai and other prestigious locations around the world with an exclusive membership network of successful, influential and like-minded individuals and corporate companies.
The Club is the brainchild of Robert Walton MBE. Robert is a recognised and respected figure in the hospitality industry and is President of the Restaurant Association of Great Britain. Having trained as a West-End chef himself, he has unique hands-on experience and insider knowledge to create The Nth Degree Club. Using his database of business and social contacts Robert has created an invaluable network of high achievers with a passion for business, building relationships and exquisite fine dining experiences.
Press Archive
Click below to explore press release archive
2019
2018
2017
2016