7 December 2017 - DRS attends Mark Abraham/BITA "white collar" boxing fight at Clapham Grand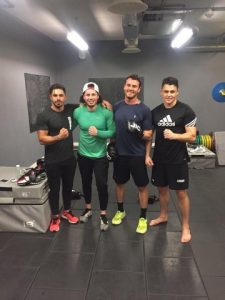 DRS is delighted to be sponsoring Mark Abraham, (pictured right) Commercial Director of the British Irish Trading Alliance ("BITA") on his debut boxing fight at the Clapham Grand tonight in aid of the Lighthouse Club.
The DRS team are looking forward to see the "Tullamore Typhoon" in action after a lengthy pre-fight programme of almost complete abstinence.
Good luck Mark and keep using that jab!
Press Archive
Click below to explore press release archive
2019
2018
2017
2016